Сервер Lineage 2 Idle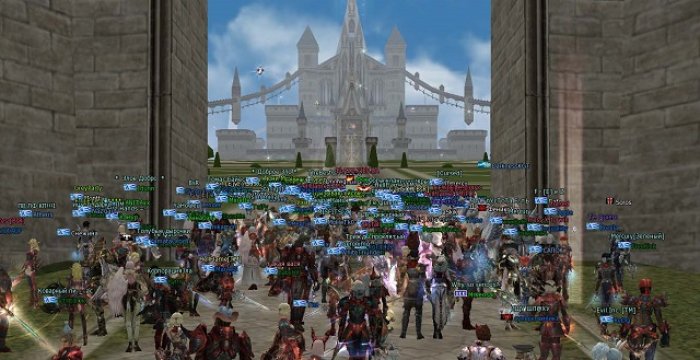 Игра:

Lineage 2

Рейты:

x1
Rates:
EXP/SP Rates are retail x1.
Drop/Spoil/Quest/Adena rates are retail x1.
Gameplay:
Each new character gets NG gear.
Pre-installed shortcut panel for each new character.
Players have a x50 weight limit with 250 inventory slots. Private buy/sell shops have 12 slots.
Subclasses can be leveled up to 85.
Community buffs will last for 8 hours.
Unlimited boxes per IP.
Karma is increased for player killing and Karma will be harder to cleanse.
Menu with mass functions for convenience in bot farming. Use .bot to open.
Autoloot is disabled by default. Use .cfg/.menu to turn on if needed.
Spirit of Idle can be received in Oly, Raid Bosses, Voting, Events.
The resale value of items to NPC shops is 30% of retail stats.
Gear up to Dynasty can be purchased with adena.
Shots up to S grade and consumables can be purchased from Community Store.
Added Billionaire Shop to eliminate the accumulation of tons of useless adena. The items in the Billionaire Shop are almost the same items as in the Pwnz or Spirit Shops. Use trading with players in the game, now it is useful to remember this.
Offline shops are possible, simply set-up shop and exit game.
The Auctioneer will have Vesper Armors and Vesper Weapons.
Retail P. Def, M. Def for Raid Bosses but P. Atk boosted x3. Also P. Def, M. Def will have same stats for each rb (M. Def = P. Def).
There are no restrictions on the drop from the Raid Boss with a difference of 5 levels. After 5 levels the chance decreases.
Magic cancel skills removed from all mobs and RBs.
Hellbound is level 11.
Custom NPC with teleports.
Luckpy Luckpy System has been turned on.
Treasure Chests: the drops have been restored to retail, drop chances are x1.
Blacksmith of Mammon and Merchant of Mammon are in Giran.
Dimensional Merchant features unlocked. Now you can use Neolithics to upgrade armors beginning with low S up to Vesper for masterwork.
Blood Oath and Blood Alliance tradeable.
Only HP/MP and Vit herbs drop from mobs.
Low S, Vesper Armor Sets can be equipped by cloak now.
New custom Epic Bosses, new custom Armor Sets, new custom Epic Jewelry.
Full list of chat commands in the Community Board.
Отзывы